India's strength is its diversity, which is evident when one appreciates visiting locations and cherishing tourist spots and enjoying peacefulness in hills, beautiful coastlines and beaches, and soaking in serenity.
Not just that, the Himalayan region and Maharajas' regal residences have everything you need to meet your needs and satisfy your desires, whatever they may be.
Well, your bucket list just got bigger! Here are the top 9 places in India that you should visit atleast once in a lifetime.
Ladakh
If you're looking for a place to hide in the woods, this is where to go. Just don't wait and be enticed to this fascinating location on the planet. Visit Ladakh, one of India's most popular tourist places, to strengthen your friendship with your best buddy.
Ladakh, known as the Land of High Passes, is a barren but beautiful district in the state of Jammu and Kashmir. Ladakh borders Tibet in the east, with Lahaul and Spiti to the south and the Kashmir valley to the west.
Munnar, Kerala
We all have a part of us that yearns for an adventure. Imagine a spot where you can enjoy the chilly temperature while simultaneously participating in some challenging sports. Munnar is also well-known among couples to spend their honeymoon away from the hustle and bustle of city life. Thus, there are some affordable Munnar honeymoon packages if you are looking for one.
Known for its mountain ranges surrounded by lush vegetation, this location is ideal for spending time in nature. While you're at Munnar, get a chance to sing among the clouds and participate in some enjoyable activities.
Hampi, Karnataka
If you know what it's like to be in Paradise, you'd never refuse Hampi. The fundamental core of this place is its prestigious temples and ancient monuments. Hampi is well-known since it is a UNESCO World Heritage Site near the Tungabhadra River in Karnataka's Bellary district.
The breathtaking scenery here will not only enchant you but will also give you a burst of excitement. It is a popular destination for rock climbers. So plan a visit to Hampi with your best buddy to meet travellers from all over the world, see the historic splendour, and be treated by the welcoming locals.
Darjeeling, West Bengal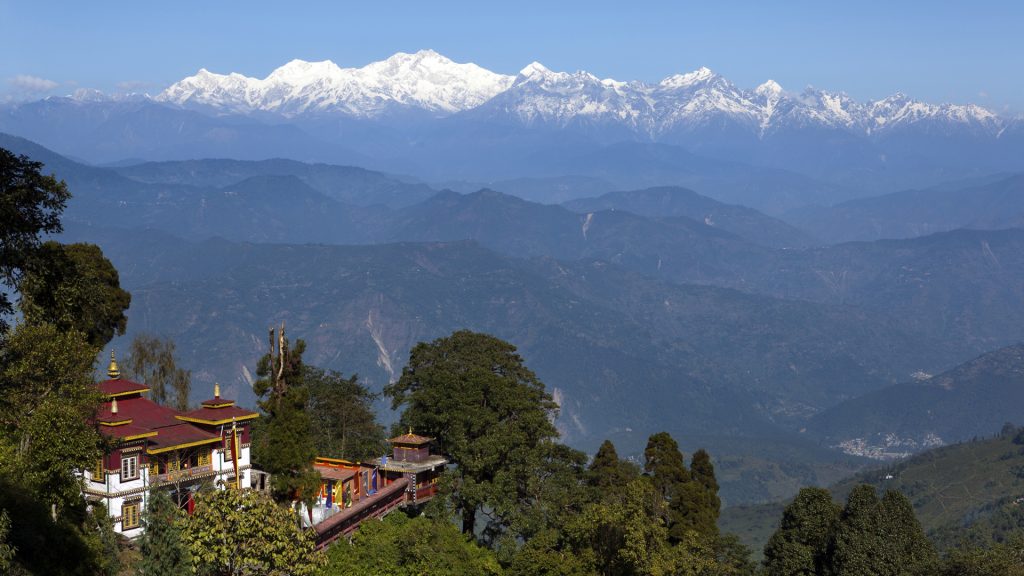 What if I told you that a wonderland still exists? Yes, you read that correctly. Darjeeling is one of India's most beautiful destinations. Darjeeling, lovingly known as "Queen of the Hills," is nestled among the shifting mountains, with the glistening Mt Kanchenjunga rising above the purple, blue sky. It provides a seamless route for people seeking to be in tune with nature.
What's more, the charming Himalayan toy railway screeching its way through the mountains, the delightful tea plantations on the slants of undulating slopes, the orchids, pines, and rhododendrons? So, don't just wait for stories. Simply pack your belongings and travel to this unique location.
Dharmashala, Himachal Pradesh
You're still seeking a relaxing holiday spot. This is, without a doubt, the ideal location for you. Dharamshala, located at the top of Kangra, has become one of the most popular tourist destinations in the world. The city is surrounded by a thicket of deodar cedar trees and serves as a haven for Tibetan evacuees and the seat of the Tibetan faction's fourteenth Dalai Lama.
Dharamshala provides everything for a perfect occasion, with thick pine and deodar backwoods, varied streams, cold sound air, an appealing atmosphere, and the nearby snowline. It's alive with activity for a while, but then it's silent. This is the ideal location for you and your best friend.
Jaipur, Rajasthan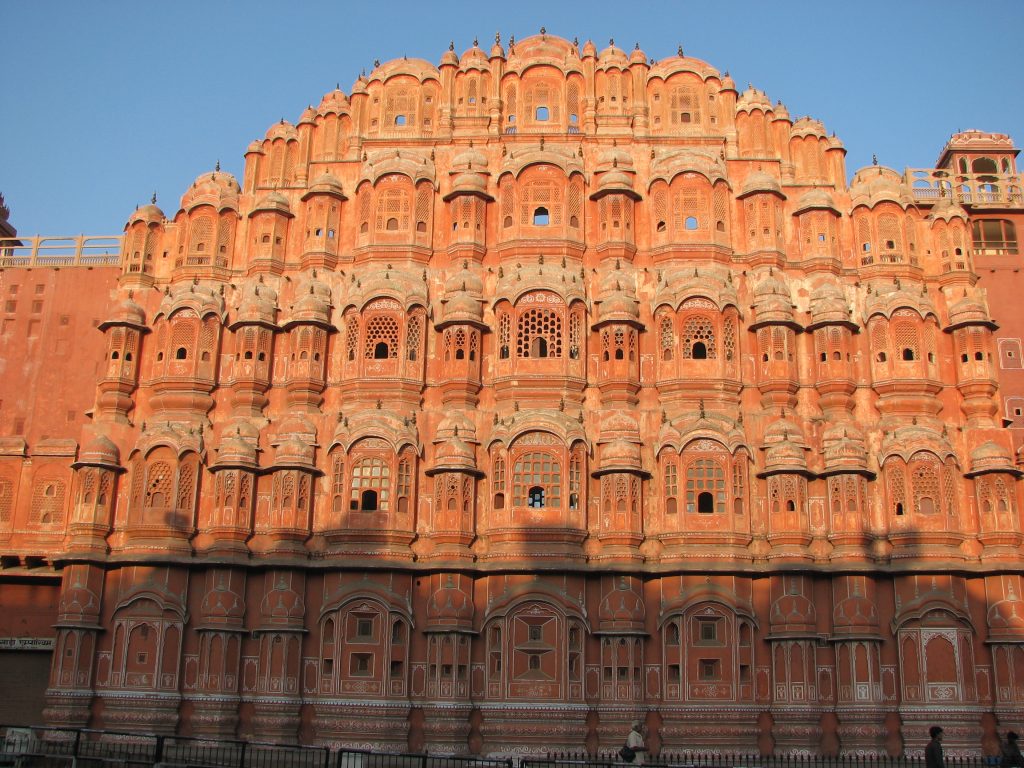 Whether you're looking for a stimulating adventure or a unique experience, Jaipur is the place to go. The place is also known as The Pink City because of the pink walls and structures of the old city, which attracts visitors with its striking relics of a bygone era. The ancient royal mansions and defences, with exquisite engineering that acts as a brilliant indication of their historical heritage, are the most significant Jaipur attractions and sites to visit.
Visit the Hawa Mahal, Amber Fort, City Royal Residence, Nahargarh Fort, Jantar Mantar, Jal Mahal, Birla Mandir, Albert Hall Museum, and so on, which are worth viewing.
Dawki Lake, Meghalaya
Dawki is a tiny town in Meghalaya near the India-Bangladesh border. It is close to Mawlynnong, an East Khasi Hills district community named Asia's cleanest village in 2003. The Umngot River's brilliant emerald green and crystal blue water are incredibly stunning. It is without a doubt Asia's cleanest river. Dawki Lake is so pure and pristine that you can see the rocks, pebbles, and fish swimming. The boats appear to be floating on a sheet of crystal glass.
Dawki has attracted tourists and achieved international acclaim throughout the years due to its crystal blue waters. Tourists can enjoy a panoramic view from a suspension bridge that spans the river.
Alleppey, Kerala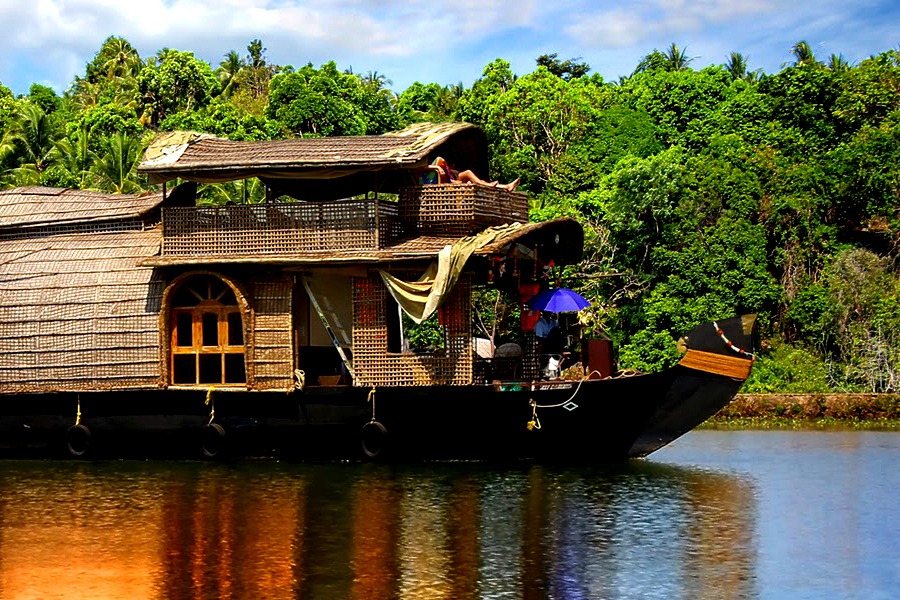 If you're still seeking a great destination to spend your weekend, this is the place to go. Alleppey is one of India's most popular tourist destinations. Let yourself be taken away by the breathtaking grandeur as you enter this beauty. Also, the place has some of the best luxury resorts in Kerala, facing the backwaters directly.
During the summer, this location serves as a hub for travellers. It will be a double treat to beat the heat and capture some captivating images with a vibrant backdrop if you enjoy photography.
Rann of Kutch, Gujarat
Imagine emptiness, then imagine nothingness again! The Rann of Kutch, India's most isolated location and the world's largest salt desert, comes to life in October as the otherwise irrigated region begins to dry out. Make your way to Kala Dungar (Black Hill) for a 360-degree vista from 458 metres above sea level.
Final Thoughts
Whether newlyweds, adventurers, peace seekers, nature lovers, or those with a spiritual bent of mind, India has a variety of sites to offer travellers their most fascinating moments and unforgettable experiences.
Whether one wishes to relax in the relaxed atmosphere of hilltops, visit Maharajas' royal palaces, or seek solace in a tranquil and spiritual setting, India has everything to offer to fulfil all ambitions and desires. Well, that's why it's called Incredible India!