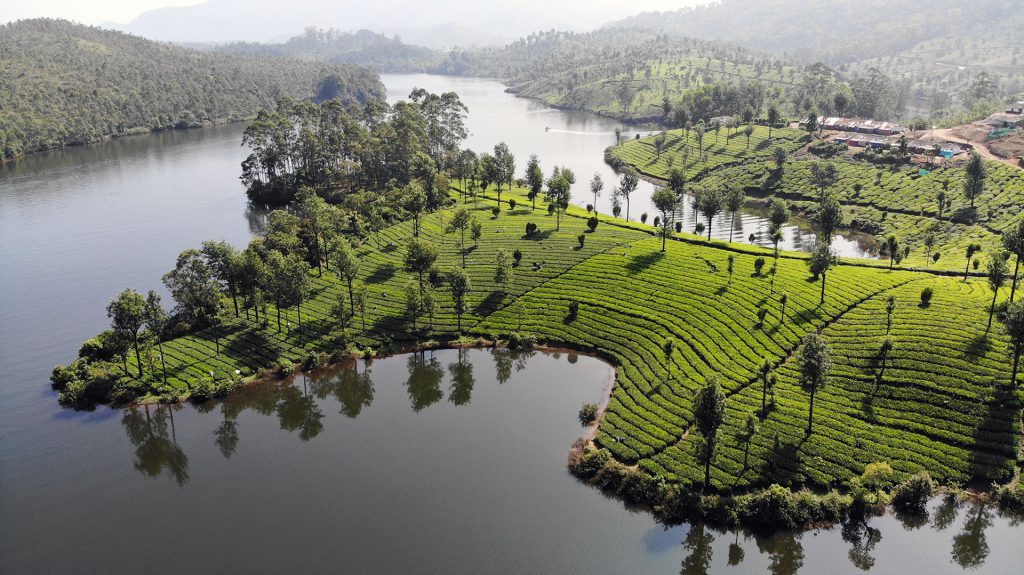 Munnar History
The Kanan Devan Hills was named so, in AD 1820 after the land survey of the Madras Presidency and Travancore boundaries covering the vast hills of Munnar, by the British Army Survey team. In the 19th century an adventurous British man named John Daniel Monro and Kanan Devar, the tribal chief of Anchunadu joined hands to shape the history of the present day Munnar. Kanan Devar was the tribal chief of a small kingdom including Marayoor, Kanthalloor, Kovilkadavu etc. These were perhaps the earliest human settlements in the entire South India. With the support and assistance of Kanan Devar, Monro was able to persuade the, Maharaja of Poonjar to get 588sq.km of land at Munnar for lease. Monro had this vision of turning this land into plantations. Cardamom and coffee were cultivated first. Later the Anglo American companies bought the land from Monro. They started the tea plantation. In honour of the tribal chief for his invaluable assistance, the Englishmen named the tea plantations Kanan Devan Hills and the company, Kanan Devan Tea Company. Presently it is known as KDHP. The unique character of this company is that all it's employees own shares in the company.
Munnar & Cardamom
A thousand or so years ago, travelling Vikings discovered this potent spice whilst on their travels in Constantinople and on the Caravan routes. Up to 200 years ago most of the world's supply of the spice was sourced from wild plant found in rain forests of the Western Ghats in South India. Munnar has an abundance of Cardamom plantations, and the whole area is named the Cardamom Hills. The first plantations were established by British colonists in the 19th century and this is where a lot of today's green cardamom and black cardamom come from. Cardamom has been traded in India for at least 1000 years. It was known as the queen of spices, black pepper being the king. Cardamom is grown in Munnar under the shade of tall forest trees. It is a very labour intensive crop to produce. The fruits are picked individually by hand before they are fully ripe, over a period of several months. It thrives best in tropical forests in places like Munnar at altitudes ranging from 600-1500 meters, receiving a well-distributed rainfall of over 150 cm and an average temperature of 10 degrees.
Our guests at the SpiceTree are provided with an opportunity of experiencing first hand, a tour of Cardamom plantations.