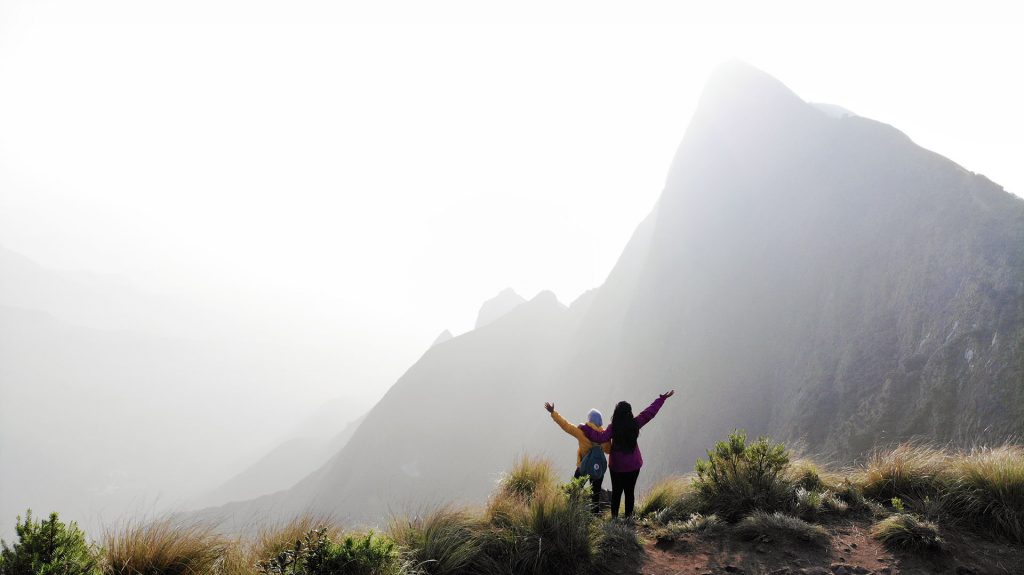 EXCITING THINGS TO DO AND MARVELOUS PLACES TO EXPERIENCE.
Tea plantation walk
You can spend hours enjoying the lush greenery of the tea gardens spread for miles and miles in and around the picturesque Kanan Devan Hills. You can watch the tea pickers with their bags strapped to their backs. They are so skilled to safely do their work even when they work in very steep hill terrain in misty conditions. We also arrange tea factory visits. The tea factory visits reveal a detailed insight into how tea is processed from fresh green leaves to the final tea, ready to be packaged.
Farms and villages
We conduct tours to local farms and villages. This gives tourists a first-hand knowledge about the local culture, the lifestyle and the farming methods.
Tour of kottagudi plantation
Kottagudi plantation is in the Kolukkumalai Hills. The walk or drive to Kottagudi Plantations is a thrilling experience. This is located in the picturesque East –Western Hills and valleys of the Western Ghats. The ridges of Kottagudi Plantations tell you more about the story of the plantation history of South india.
The tea museum
The Tata Tea has opened a museum to preserve and showcase a large collection of very interesting aspects on the origin and progression of tea plantations in Kerala's high ranges. It has displayed old photographic images, machineries and other interesting antiques related to the very early tea cultivation at Munnar. These exhibits pay tribute to the hard work of its pioneers who have shown utmost determination and personal sacrifices to transform Munnar into a major plantation of Kerala. Visitors can get a first- hand glimpse into how Munnar was turned into one of the best tea gardens in the world. At the museum, if one is curious to locate an item with some antiquity, then the burial urn from the second century B.C which was found near Periakanal tops the list. There is also a very interesting demonstration room for tea tasting, where you come across different varieties of tea. Those who are interested to know more about tea processing can do so at the CTC and orthodox tea-manufacturing unit at the museum. Timings: 10.00 am to 05.00 pm (open 7 days a week).
Cardamom plantation walk
A walk through the cardamom estates is sure to be a peace filled experience. Cardamom has the unique quality of growing only in shades. So naturally these estates are shaded by huge tropical rain forest trees. For the nature lovers it is a delight to walk through these cool estates listening to birds, squirrels and the occasional monkeys.
Eravikulam national park
Eravikulam National Park is a stretch of rolling grass lands spread over 97 sq.km along the Western Ghats. Formerly, a hunting preserve of the British planters, the Eravikulam park area is now home to the Nilgiri Tahr, a highly endangered species of wild mountain goat. Apart from the Tahr, this park is also home to Atlas Moths, Elephants, Lion-tailed Macaque, Sambhar deer, Gaurs, Stripe-necked mongoose, Nilgiri Langoor, and predators like Tigers, Golden Jackal, Wild dog and the Leopard.
A record of 132 species of birds found here guarantees that the park is full with life forms. A watchful eye should be able to spot Black-and-orange Flycatcher, Nilgiri wood pigeon, Yellow-throated Martin and Kerala laughing thrush. The highest peak in South India, Anamudi(2695m), is located within this park.
Devikulam
This area is rich with precious and unusual varieties of Flora and fauna. The unique Sitadevi Lake is situated here. This is the famous natural mineral water source with great scenic beauty. Make sure you keep your camera engaged while visiting this area.
Pallivasal
Picturesque place with Kerala's first Hydro-electric project.
Nyayamakad
This is a popular stop for a real exciting waterfall. Water falls from a height of 1000 meters. This area is excellent for trekking.
Attukal
Located between Munnar and Pallivasal. Ideal for long trekking as it has many steep rocks and hillocks with many waterfalls on the way.
Mattupetty dam
This is a huge reservoir with a lovely view. The scenic beauty is simply astounding. You can see the thick and tall eucalyptus plantations on the other side of the banks. Lots of wading birds can also be seen. There is an Echo Point where people go to hear their own echoes. There is boat rental facility in the waters of the reservoir. This is a popular picnic spot. Mattupetty is located at an altitude of 1700 meters above sea level.
Pothamedu
Full with various plantations. It is a vantage point to enjoy the surrounding tea, coffee and cardamom plantations.
Chithirapuram
It was one of the favourite vacation spots of the British during the colonial days. This place still projects the old world charm with cottages, bungalows, old play grounds and courts.
Lock heart gap
Another very popular place for adventure sports and trekking. The mist clad hills and the stunning panoramic view make it a must-experience place.
Rajamala
This is part of the Eravikulam wildlife sanctuary and the natural habitat of the endangered mountain goat, the Nilgiri Tahr. It is estimated that half of the world population, which is around 1300, is found in this area. This sanctuary makes an earnest attempt to preserve this rare species of the goat family. This area also has one of the richest collections of Flora including a large collection of rare Herbs, Shrubs, Trees, and Creepers. This is a true haven for nature lovers.
Echo point
It is on the way to Top Station from Munnar. Apart from having excellent scenic beauty, it is renowned as a place where sound reverberates as echoes , a quite unique phenomenon only found in this place.
Kundala
This is situated on the way to Top Station. It is a place for the golf enthusiasts as there is a magnificent golf course that belongs to Tata Tea ltd. It also has an attractive artificial reservoir. Another renowned place, the Aruvikkad waterfalls is also near to Kundala.
Marayoor
It is a very diverse place with respect to culture and land. With numerous hamlets, rocky hills, rivers, streams, cave temples, paddy and sugarcane fields, waterfalls and bamboo forests you will never fall short of excitement. Besides, Marayoor is the only place in Kerala with a natural growth of sandalwood. There is a sandal wood factory here run by the forest department. The murals and relics belonging to the new stone-age civilisation and the children's park spread across a hectare under the canopy of a single banyan tree are also very popular in this area. Thoovanam waterfalls and Rajeev Gandhi National Park also are situated in the Marayoor area.
Cheeyapara and valara waterfalls
It is located between Neriyamangalam and Adimali on the Kochi-Madurai highway. Cheeyapara falls is a great trekking spot with waterfalls that cascade down in seven steps. Valara surrounded by woods has many waterfalls which make it a scenic place.
Chinnakkanal waterfalls
Located in the midst of the Western mountains, the Chinnakkanal waterfall cascades from a steep rock that is 2000 meters above the sea level. It is a spectacular view which you can enjoy on the way to the Periyar wildlife sanctuary from Munnar.
Anayirangal dam
Surrounded by the Tata Tea plantations and evergreen forests, the Anayirangal Dam is a picturesque place. The view of the reservoir can be enjoyed by taking a boat trip.
Kolukkumalai tea estate
The tea estate is on a precipitous ridge, which is 8000 feet above sea level. It is renowned as the highest tea-growing place and produces excellent varieties. Besides tea, it is an excellent spot for panoramic views of rugged mountain ranges. This is the highest tea plantation in India, and is 7900 feet above sea level. The narrow winding roads with numerous hairpin bends make it adventurous to move to the top with tea plantations on either side. Get a tour of the tea factory. Trekking is truly exciting here.
Blossom international park
This park is nestled in the Kerala Hydel Tourism Centre which is on the Kochi-Munnar national highway. Boating through the Munnar waterways is fun. Also offer cycling through the valleys, roller-skating, campfire, and adventurous games. The visiting time here is 10:00 am to 7:00.
High points in munnar
Munnar has vantage points which give panoramic views of the nearby places. The Lock Heart Gap is located 13 kilometers from Munnar, which offers an aerial view of the Bison Valley and the surrounding hills. This place is also ideal for rock climbing. Another scenic place Pothamedu is located 6 Kilometers from Munnar. It is surrounded by lush mountains with thick plantations. Spectacular view. Ideal for trekking and long mountain walks.
Top station
Top station is 41km from Munnar. This is the main abode to a few of the highest tea plantations of India. It is one hour drive from Munnar. It is located on the borders of both Kerala and Tamil Nadu. Stands at an altitude of 1700 meters. This area is famous for exceptional flowers such as Neelakurinji.
Chinnar wildlife sanctuary
This is one of twelve wild life sanctuaries among the protected areas of Kerala. It forms an integral part of the 1,187 km2 (458 sq. Mi) block of protected forests covering the Kerala – Tamilnadu border in the Annamalai Hills. The altitude of these mountains range from 400 meters (1,300ft) at KumarikalMalai peak. Other major peaks in the sanctuary are NandalaMalai 2,372 meters (7,782ft) Kottakombumalai (2,144 meters (7,034 ft)), Vellaikal Mali (1,863 meters (6,112ft) and ViriyoottuMalai (1,845 meters(6,053 ft)).
34 species of mammals live here, including many panther and spotted deer, Elephants, Gaur, Tigers, Sambar deer, Common langur, Bonnet macque, Hanuman monkey, NilgiriTahr, Grizzled Giant Squirrels and 245 species of birds including yellow-throated bulbuls. Tourists can enjoy nature walk and trekking here.
Kodanadu
Kodanadu is situated on the south bank of Periyar River, about 45 km east of Kochi. Kodanandu is now primarily used as a rescue training center for elephants. Kodanadu is also in the list of eco-tourism destination projects sponsored by the Govt. of India. As a part of this project Kappirikkad, a village lying 3 km adjacent to Kodanad on the river bank has been setup in 2006 for entertaining visitors in the most natural and environmental friendly way.
Meenuli
Meenuli is extended over an area covering 500 acres, with two acres of tropical ever green forests. It provides an excellent scenic view of the lower Periyar region. This is an ideal place for nature walk and trekking.