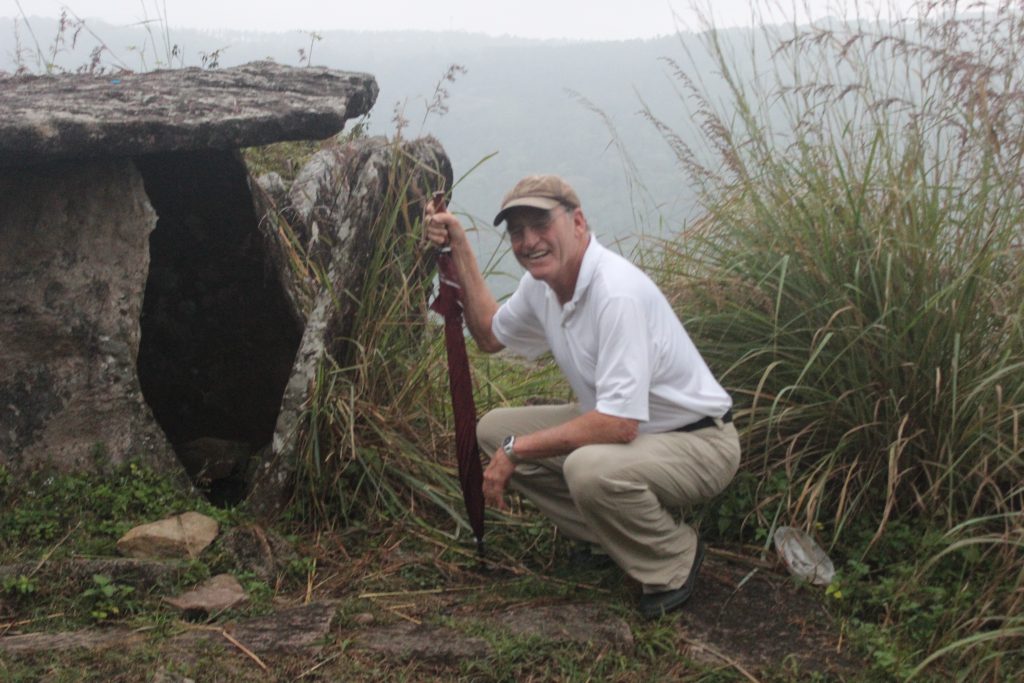 As mercury levels drop and the weather gets all cozy here in South India, you might be planning to take a much-needed break amongst the idyllic hills of the quaint and marvellous town of Munnar. Known as 'The Kashmir of the South' for a reason, the place is not just famed for its beauty, nature parks and waterfalls, but also for its well-preserved historical monuments and ancient rock structures. Two such structures are the Muniyara Dolmens and Muttukad Dolmens. If you're an ardent fan of geology and history, or you're just looking for a change during your trip, these two spots are a must-visit for anyone who happens to be in Munnar!
The Mystery – What, why and how
Dated to the early Neolithic period, these magnificent creations aren't very well understood – meaning we know very little about when, why and by whom dolmens were built. While the oldest known dolmens are found across Europe, many dolmens can also be found in Asia. Archaeologists have been able to find out that these single-chamber megalithic tombs were built around 7000 years ago, there is very little to no knowledge about who erected them, which makes it pretty impossible to find out why they did it. When you think of it, dolmens are pretty simple – they usually consist of two or more upright megaliths, or very large stones, which support a flat horizontal megalith on top. But when you really think about it, one wonders how people may have shifted and lifted these large rocks to build said dolmens – those stones aren't called 'mega' for nothing!
So, since we haven't really been able to figure out the when and who about dolmens, it is hard for archaeologists to figure out the why, to find out what the purpose of these fascinating structures was. There have been instances of human remains and artifacts being recovered from in and around dolmens, but even with carbon dating, it seems impossible to prove that they were set in place as tombs or burial chambers.
Well, let's leave it to the pros to find the deep meaning behind these grand structures, and leave it to us at SpiceTree Munnar to take you to witness the beauty of history situated in the midst of the quaint town. Which brings us to…
A Visit to the Dolmenoid Cists of Munnar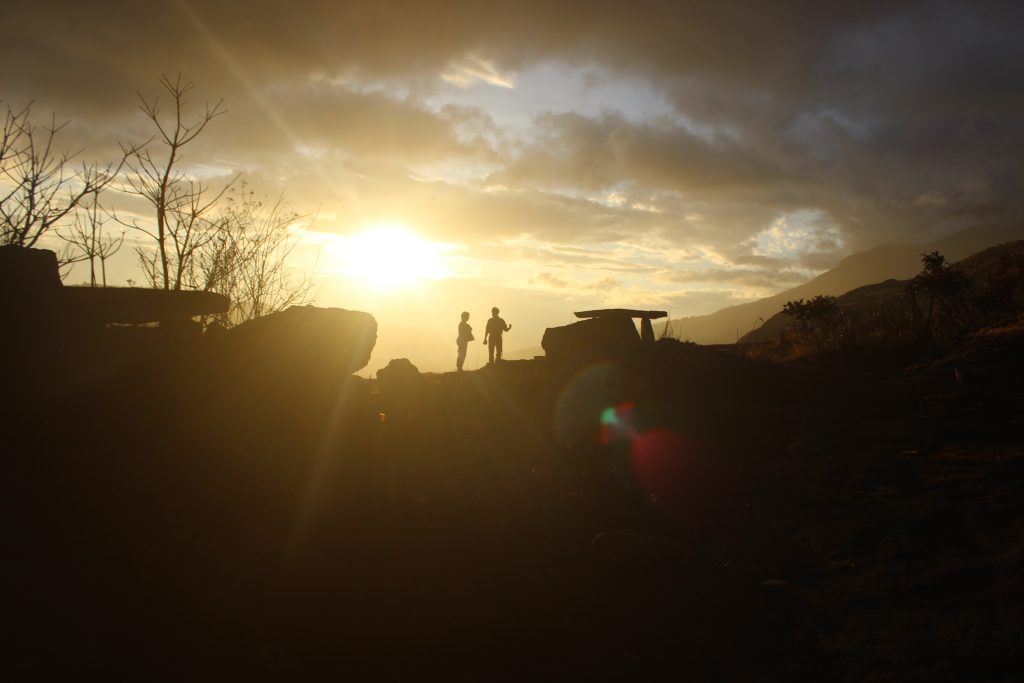 While Munnar is famed for its natural beauty, most travellers don't know about the fascinating dolmens situated in Marayoor. Belonging mostly to the Neolithic Age, that's between 3000 BC ad 14000 BC, these above the ground burial chambers are interesting to historians, archaeologists and visitors alike! A drive and trek are all it takes for one to witness around 15 different types of Dolmens, dating back to the Neolithic as well as the Iron Age. Some historians opine that the larger dolmens may have been for people of higher status, while others claim that the large dolmens were built over the burial sites of more than one person. Some even say that these dolmens got the name 'Muniyara' because of the sages (muni) who took refuge in these tiny rooms (ara) – the truth, we may never know, but it's interesting nevertheless!
The dolmens of Munnar are different from those found in Europe and is one of the rare places where one can find dolmens from different periods in one place. What's more, is that the place is also known for its natural sandalwood forests and pre-historic paintings. Situated on the splendid slopes of the exquisite Western Ghats, this refreshing atmosphere not only holds lush greenery, but also significant history. If you've got a keen eye, one may also spot swifts soaring the skies or flocks of Blue Glassy Tiger Butterflies perched atop fresh lemongrass that covers the hills. Who knew that there was more to Munnar besides glorious tea plantations? Thanks to us, now you do!
To Explore and Experience, the Easy Way
Now that you know a whole lot about dolmens and what they are, let's get into the bit that you've been eagerly waiting for – how can you get to see the grand structures in person? Nothing to worry about, SpiceTree Munnar offers not just a luxurious stay, but we also offer activities that include a trek to the Muttukad Dolmens which are just a walkable distance away from our resort, amongst other scenic areas of the quaint town. Whether you're a history buff, a nature enthusiast or just an experience seeker, Munnar is a place that needs to be visited at least once in a lifetime (we guarantee you'll be back for more without much insistence!).
So, book those tickets and get your bags ready – it's time to strike off a place from your bucket list. Munnar awaits, with all her lush greenery and refreshing beauty. Make your trip one to remember with SpiceTree Munnar, the best luxury resort in Munnar!