Tourism in Kerala is back to normal and brimming thanks to the local tourists exploring 'God's Own Country'
It has been two years since we have all gone into hiding from society and now we are only slowly recovering and emerging stronger. The covid-19 may have affected us all badly, but one needs to find a way to relieve themselves of all the stress, anxiety and depression during the lockdown days. Yes, well surely Netfilx, Swiggy and Zomato was a life-saver. But, during those times when one needs a break to let themselves out and go on a vacation or travel to someplace new, the only option available was Kerala, it was during this time that we all fell in love with God's own country not again, but forever!
Kerala, like any other state in India was gravely affected by the coronavirus. The initial year was the hardest, people wanted to release all that frustration and discomfort of being locked in and that is when they started travelling or going out for vacations and staycations. While going beyond geographical borders was strictly a big NO! People started to explore the far ends of their own homeland, which is when they started to realize that Kerala in itself is a natural beauty and a wonder worth seeing. It is quite sad that we all had to wait for the pandemic to realize this naked truth!
Kerala, A Wonder in Itself Worth Exploring
Tourism within the boundaries of Kerala is nothing but magnificent! Filled with sandy beaches, tranquil mountains and hill stations, valleys and greenlands, scintillating waterfalls, quiet backwaters, pristine forests, and amazing wildlife. 
Kerala has it all; if beach life is what you desire, you can visit the following beaches in Varkala, Kovalam, Bekal, Kappad, Muzhappilangadi, Cherai, Fort Kochi, Marari, Alleppey etc.
If you prefer to be somewhere amongst the mountains enjoying the mystical view of the passing clouds and the beauty of the Western Ghats then an array of hill stations in Munnar, Vagamon, Wayanad, Nelliampathi, Peermade, Thekkady and Ponmudi awaits you.
Kerala also has national parks and wildlife sanctuaries in Periyar, Wayanad, Parambikulam, Silent Valley and Eravikulam, if you wish to explore the wildlife and enjoy nature up close.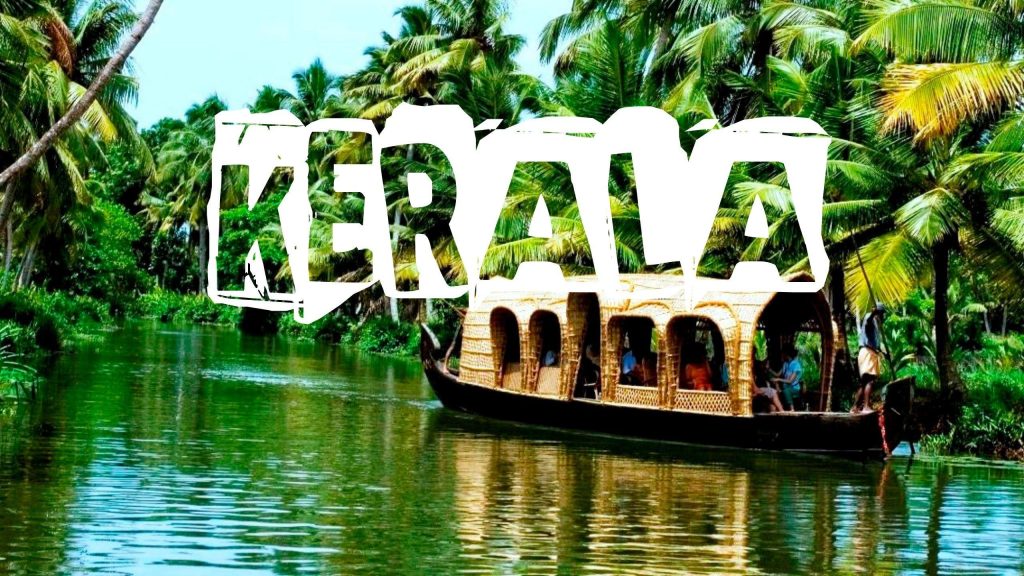 Backwater tourism is mostly seen in Alleppey, Vembanad, Kollam and Ashtamudi, if you wish to enjoy a houseboat ride amidst the vast network of rivers and lakes flowing silently.
Waterfalls in Athirapally, Vazhachal, Thommankuthu, Meenmutty, Palaruvi offer a magical view of the gush of water falling from the top amidst the mountains and dense forests.
Kerala Tourism is on the Path of Revival From the Pandemic
Tourism was one of the worst-hit industries during the pandemic. Kerala used to receive a  diverse group of people from different countries who visited tourist destinations in Kerala. The influx of foreign and domestic tourists may have taken a big dip towards Kerala Tourism but local tourists have raised the graphs which have contributed towards a big relief. While things have not been back to normal, the government has advised everyone to follow Standard Operating Procedures (SOP) when planning to visit any tourist spot.
Guidelines to Follow When Travelling Within Kerala
Even in Kerala, one needs to follow certain safety protocols when travelling to a tourist destination. One has to mandatorily,
Wear a mask
Sanitize or wash hands often
Take both doses of vaccination prior to visiting the destination
Submit your vaccination certificate
Maintain social distancing
The resort managers are also supposed to follow strict covid-19 protocols and do a mandatory temperature check, validate vaccination certificates of the visitor, disinfect rooms and the hotel regularly and adhere to all safety parameters instructed by the government.
Aside from these, we need to keep ourselves healthy and hygienic and also take medication if we experience any flu-like symptoms similar to covid-19. If we guard and take care of ourselves, we can protect other people too from further spread of the virus. We, ourselves are responsible for our actions, no one else is to blame.
The Response of People in Kerala After Lockdown Relaxation
The surge of people flowing into tourist destinations is proof enough that the people of Kerala have welcomed the government's relaxation rules with open arms. The response received has been tremendous, and has helped revive the tourism sector in Kerala. Most of the tourist destinations in Kerala are swarming with people and the resorts/hotels are mostly booked during the weekends and other holidays. People find solace in travelling and the new guidelines set by the Kerala government have helped them find comfort amongst their usual routine life.
 The tourists are also taking the necessary precautions and following the norms prescribed by the government so that everyone can enjoy their holidays in a healthy and happy manner. The police are also taking extra efforts to ensure that the guidelines are met with.
The Most Trending Tourist Destination in Kerala Post Covid-19
While all tourist destinations continue to receive equal invasion of tourists, Munnar of all places receives the most number of visitors.
Munnar is a favourite amongst the people of Kerala,
Ask me why?
Well, Kerala has a hot and humid climate most of the months in a year with people experiencing a sweaty situation often. For which reason, Munnar is the big escape to experience some chilly and cold weather. 
Munnar is fondly called the 'Kashmir of South India,' raised 1600 meters above sea level nestled amidst the Western Ghats, it is the most trending hill station in Kerala at the moment.
Britishers called Munnar their summer capital to get away from the heat and they were true for apparent reason, most picturesque landscapes, lush green meadows, tea plantations, exotic flora and fauna, forest and grasslands, picturesque waterfalls and lakes, mist covered hills and passing clouds is stunning scenery to wake up to in the mornings.
Munnar has some of the best resorts, hotels, apartments, cottages, tree houses and all types of adobes to make your stay more relaxing and fun. The 5-star resorts in Munnar are well equipped with all the amenities you require to make for a pleasurable stay. A good Munnar trip will be a refreshing experience for all, pleasing your heart and soul equally.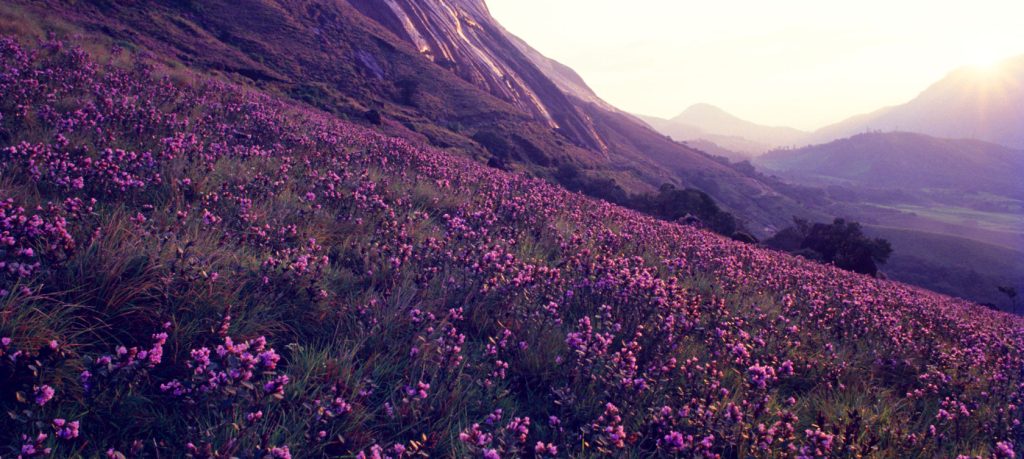 If you are lucky and plan accordingly, you can see the Neelakurinji flower in the Eravikulam National Park, which only blooms once every 12 years. Tourists flock in to see this natural spectacle of flowers engulfing the mountains and hills at a far stretch. Also, you can spot some elephants and the Nilgiri Tahr, an endangered mountain goat, and lots of monkeys which is often a common sight. Some other natural wonders in Munnar are Anamudi peak, the highest peak in South India, the Mattupetty dam, Chinnakanal waterfalls, Top Station which is 1700meters above sea level etc. Tourists can also visit the tea factory to see the tea-making process and experience a tea tasting session.