Kozhikode a.k.a Calicut is famous for its unique food, culture, and the country's most genuine auto rickshaw drivers. When it comes to sight-seeing in the heart of the city, there might just be the Mananchira Square, the Thali temple and a few other places. For shopping, you can just walk into the Sweet Market street (S.M. Street). But when it comes to food, it will become difficult to cover the specialties of Kozhikode in even a week, i.e. even after you eat different dishes three times a day, and then pack your Kozhikode special halwa and banana chips for your way back. These are with no doubt things you shouldn't miss when you are in Calicut. But, if you want to know the pulse of the youngsters in Calicut town, you should certainly visit some of these below mentioned places.
1. Brown Town
A sister cafe of the ever famous Paragon restaurant which serves brilliant appam, prawns roast, ghee rice, etc., Brown Town serves mouth watering desserts, pastries, and Indian sweets. There are two branches of Brown Town – one right opposite the Paragon restaurant on the Kannur Road, and the other at Focus mall, right outside M Grill, the multi cuisine version of Paragon. The best thing about this place is that you can afford these exotic food stuff. You can taste a variety of cheesecakes like blueberry, strawberry, kiwi, passion fruit, mango, and others like the Italian tiramisu or the Dutch truffle for under hundred rupees for a decent and sizeable portion for one. There are also Indian sweets like the besan laddu, gulab jamun, rasogolla etc. If you have a sweet craving, Brown Town is the answer.
2. Downtown
Situated near the fourth railway gate, this is a hangout point for youngsters and family alike. Open post midnight, this is 'the' hangout place of college students. The shakes and burgers are droolworthy, and so are the desserts. This deli is pocket friendly with great ambience. So, if you are in the mood for some steak, sizzlers, salad, and shakes, or if you want to just hangout with your friends, you know where to head to if you are in Calicut. They have also started a Downtown in the Thondayad bypass with interesting facilities like a library side by side the cafe.
3. Groove Shack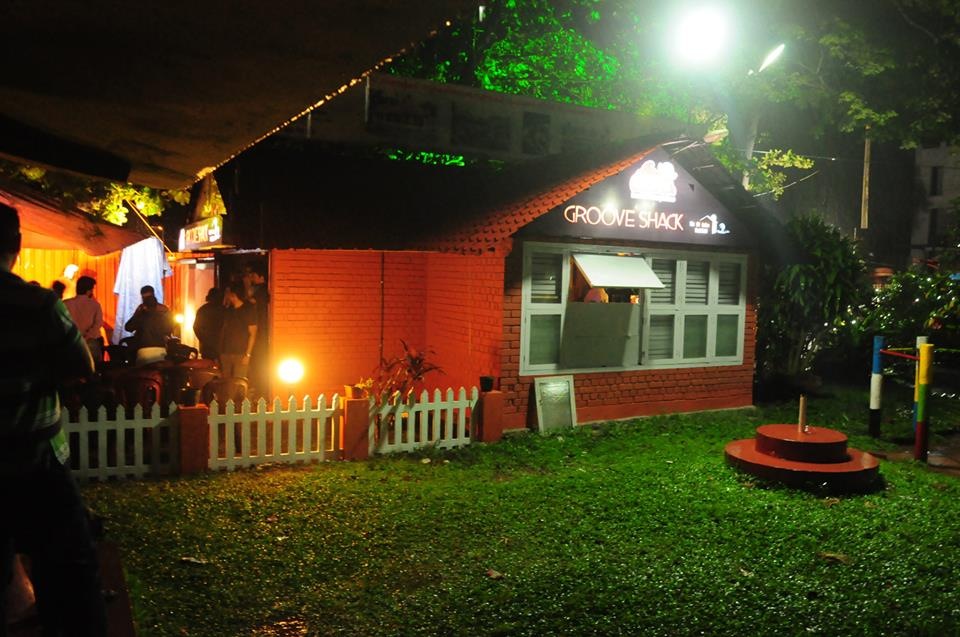 A walk from Calicut beach will take you to this cozy shack called Groove Shack, where you will be welcomed with food and music. The owner says that the only drug allowed in this place is music – all kinds of Indian music except Bollywood pop music. It is a different feel to enjoy your food with like-minded people jamming their soul in the backdrop of a beautiful beach sunset. Music lovers, head straight to Groove Shack, the All Indian Rock Cafe!
4. Crown Theatre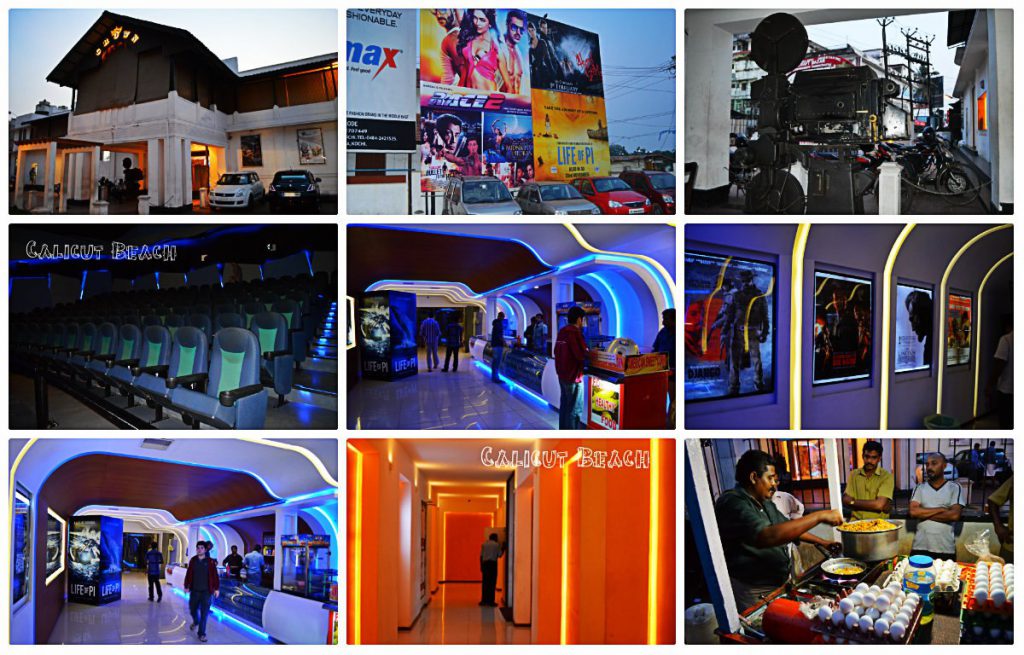 Crown theatre which started out as a drama house in the 1930s, later became the first to introduce 70mm cinema to the people of Malabar, and Dolby sound system to the Keralites. It used to be the only theatre which played English movies before R.P. Mall multiplex came along. However, Crown theatre management took it up on their shoulders to revamp the place to suit the preference of the upcoming movie buffs. It was upgraded to a two screen theatre with multiplex-like seats, Active 3D and a 3 way sound system. Earlier they used to have reservation for ladies in the back row, and still they continue the tradition for families. You can just call them up, and they will hold those seats for you!
5. Head Over Heels!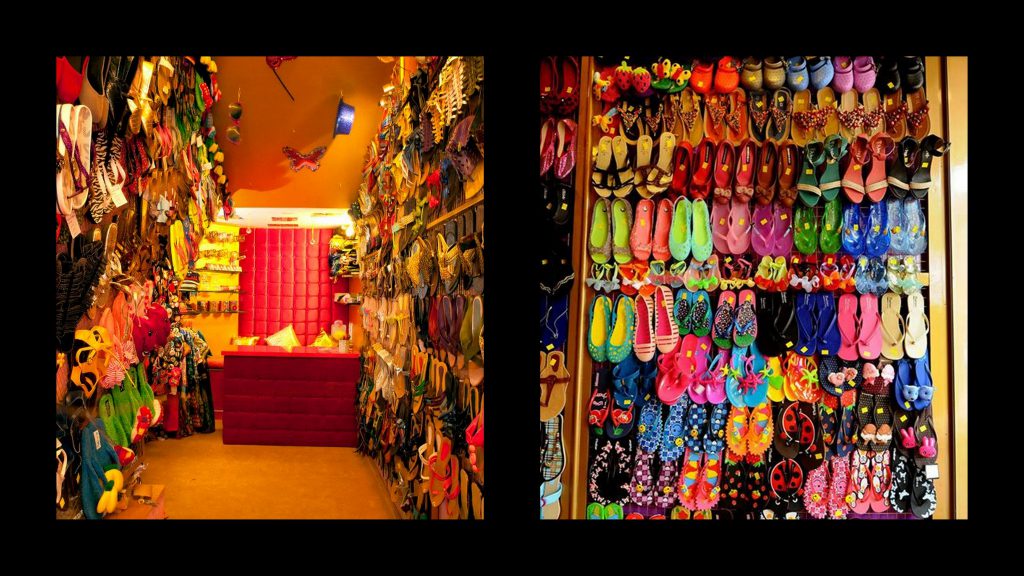 This shopping hub of youngsters, is on the way to Calicut beach. Situated under a staircase, this is your mini-Delhi, Bombay, and lot more other places. Bringing the best of all worlds –  from badges, chains, bags, scarves, tops,  shoes, you will find all the fashionista stuff at a very affordable price here. You will surely fall head over heels in love with this place, and be amazed at how much cool stuff one can store in such tiny a space!
Other places include the Focus Mall, where one reunion takes place every other day. There are a number of branded shops near the fourth railway gate, native ones like Biba, W, Label'M etc., and also foreign ones like Pepe Jeans, Levi's and others. You will also find an exclusive Manchester United football club store in Focus Mall. Thondayad bypass is becoming another hangout place with a number of cafes on both sides of the road like Choco Tree, Coffee Lounge etc. There is also a 24 hour Cafe Coffee Day in the premises of Cradle Hospital. And if you want to go for an early morning jog, or spend a quiet evening, just make a move to Sarovaram Biopark, go boating, talk till your heart's content to your dear ones enjoying the preserved nature.
Go on and make the most of it at Kozhikode!