How much of Hyderabad can you see in a day? If my calculations are right, and if you have the energy, you can see a lot of it.
1. Sunrise at Moula Ali
Located around 10 kms from Secunderabad railway station, this suburb has a Dargah on top of a hill with steps leading to the most beautiful sunrise and sunset view in Hyderabad.
2. Breakfast at Ram ki Bandi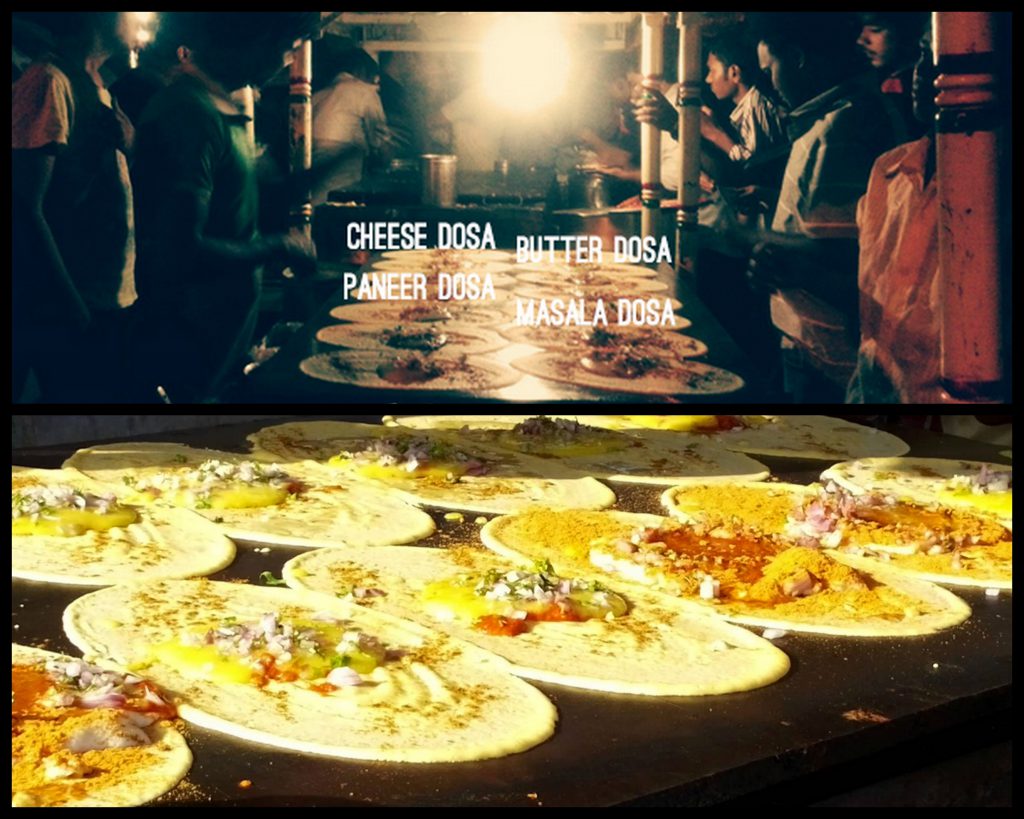 Around 12 kms from Moula Ali, situated opposite the Karachi Bakery near Mozamjhahi market, you will not miss this small place for the crowd it will have in front of it. Open from 3a.m to 8 a.m, they serve a variety of dosas including butter, paneer, cheese, and others. This is one of the most opted breakfast places of Hyderabad.
3. Charminar, Mecca Masjid, and Laad Bazaar
4 kms away from Ram ki Bandi is the architectural marvel of Charminar. And to its southwest lies the Mecca Masjid, one of the oldest mosques in Hyderabad. The three arched facades of the mosque were carved from one piece of granite, and it is a visually stunning sight with flying pigeons and the water pool.
If you are in Hyderabad, the city of pearls, you cannot go back obviously without pearls. You have shops on either sides of Charminar to get your favourite kind of pearl. To the west of Charminar is a 1 km strip of street called the Laad Bazaar where you will get bangles and other jewellery, shoes, clothes etc. for a very affordable rate.
If you have the time, you can walk to Chowmahalla Palace, which is under 1 kms away.
4. Lunch at Shadaab Hotel
All the walking and shopping might have tired you out, and yes, you had an early breakfast. So head to Shadab hotel, less than a kilometre's walk from Charminar to have one of the best Hyderabad Biriyanis of the town. If you are in town during the Ramzan season, ask for the Haleem as well. And for dessert, order Khubani ka Meetha, a special sweet prepared with apricots.
5. Salar Jung Museum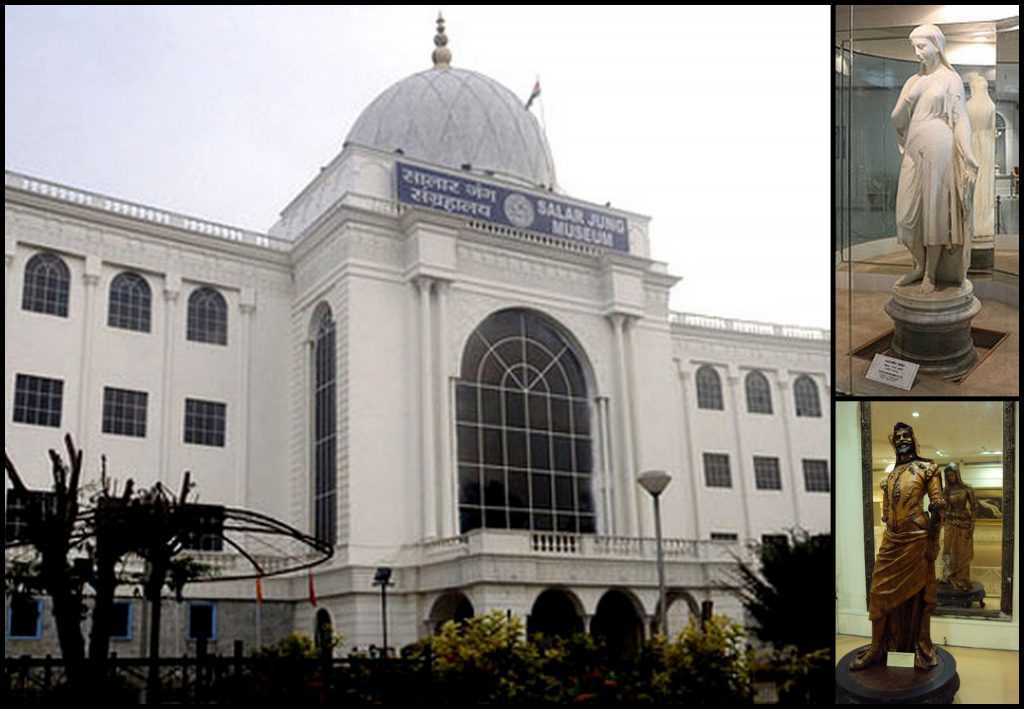 Less than a kilometre away from Shadab, along the sides of Musi river lies Salar Jung Museum, one of the three national museums of India. As the sun blazes outside, you can enjoy the Veiled Rebecca by the Italian sculptor G.B. Benzoni, the double sided wooden sculpture which features Mephistopheles and Margretta, an array of Raja Ravi Varma paintings, the wardrobe of Tipu Sultan, Aurangazeb's sword among many, many other important things. You should also look out for the that special clock with an upper deck from where emerges a timekeeper to gong it the number of times as it is the hours of the day.
6. Refresh Yourself at Famous Ice Creams
Before heading to the next location, it will be completely worth it if you take a quick detour to Famous Ice Creams which is under 2 kms away from the museum. You get ice creams in seasonal fruit flavours like chickoo, musk melon, sitaphal etc. at a very cheap rate here.
7. Golconda Fort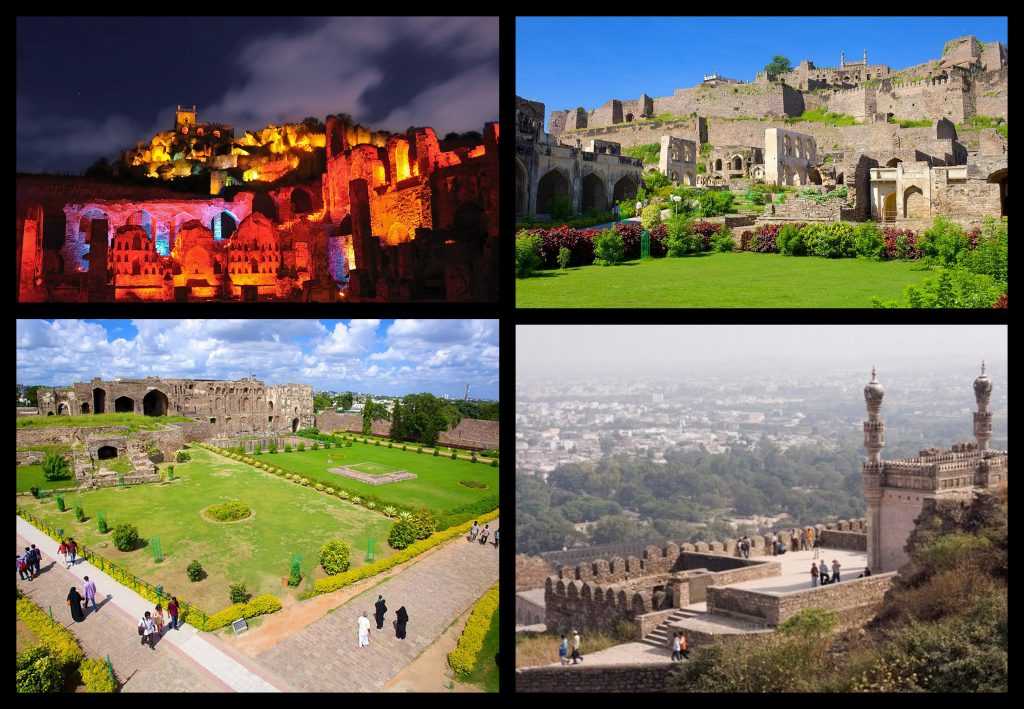 Around 9 kms from Famous Ice Creams is the majestic Golconda Fort. This architectural marvel provides a great view of Hyderabad city, and if you are lucky enough you can catch the sun setting in the background of the city. Another interesting factor in the Fort is its brilliant acoustic engineering. If you clap at a particular point in the fort, it will be heard at the highest point of the pavilion which is at a distance of about a kilometre. There is also a light and sound show at the fort with the first show starting at 6.30 p.m.
8. Hussain Sagar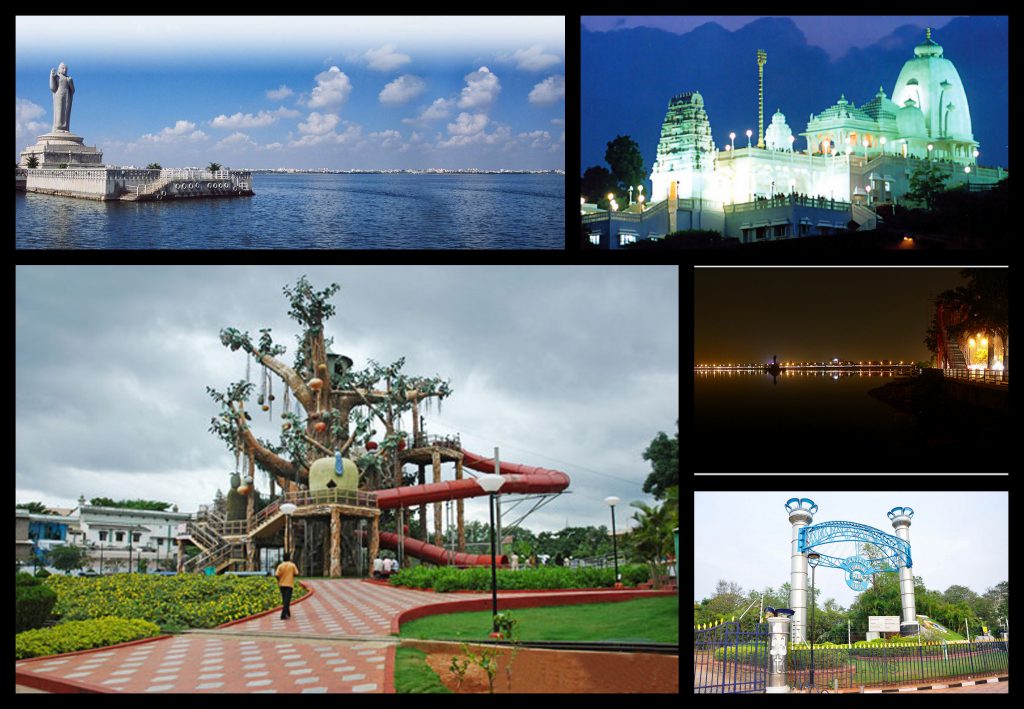 Nearly 14 kms away from the fort is Hussain Sagar, the artificial lake that separates the twin cities of Hyderabad and Secunderabad. The lit up necklace road around the lake and the lit up Buddha statue is a sight indeed. There are two parks – NTR Park and Lumbini Park situated next to it. From Lumbini Park, you will get boats to go into the small island in which the 18m tall monolithic statue is erected on a lotus pedestal. You can also catch a glimpse of the Birla Mandir around the Hussain Sagar area.
9. Eat Street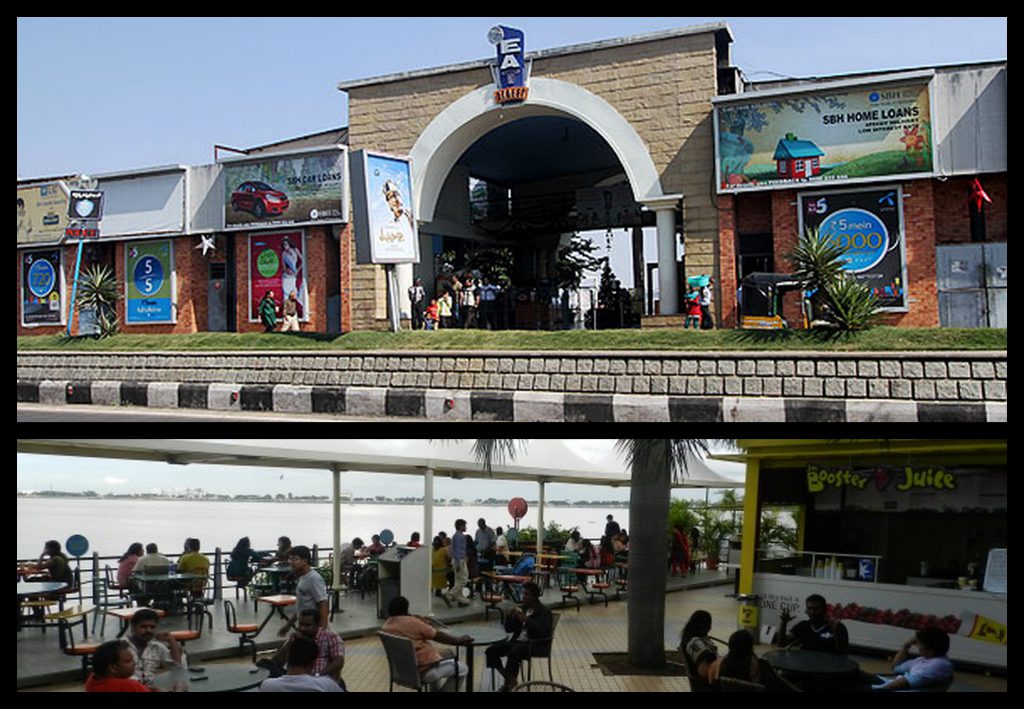 Around 2 kms from NTR Gardens is Eat Street, a street full of restaurant outlets set against the background of the lake. Apart from Indian, fast food, desserts, and foreign cuisines, you can also find gift shops here. You can have your dinner enjoying the light breeze from the lake.
10. Prasads Imax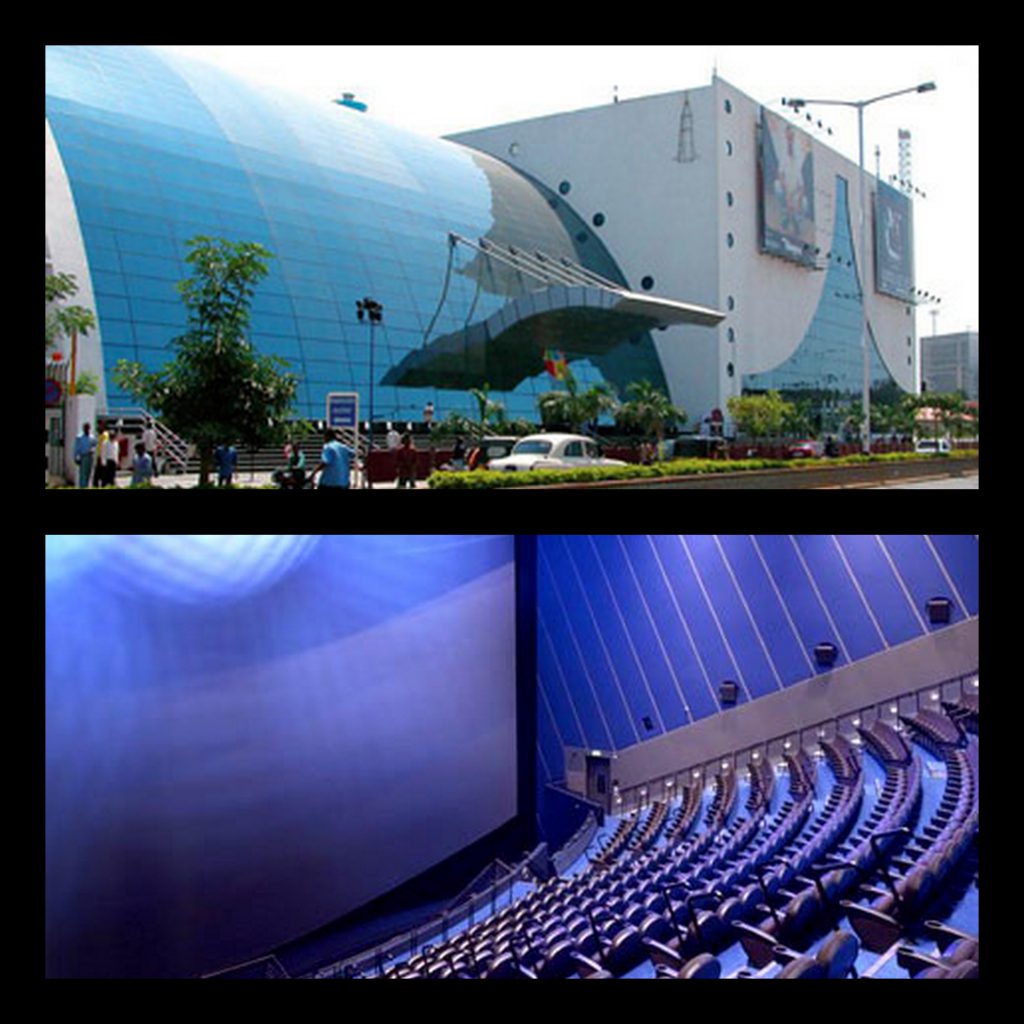 Just above a kilometre from Eat Street is this multiplex-mall housing 5 multiplex screens apart from the second largest IMAX 3D screen in the world. 72 foot high, 95 feet wide, this screen has a seat capacity for 635 people, and you can say the perfect goodbye to Hyderabad after catching the late night show around 10.00 p.m or 11.00 p.m.
Booked your tickets to Hyderabad yet?