"Nature itself is the best physician."

~ Hippocrates
Did you know that taking time to get out into nature is sometimes all it takes to rejuvenate your mind, body and spirit? When Netflix and Chill fails, it's time to embark on a nature trip – or should we say, it's time to chill within nature!
Apart from taking a break from the daily grind of endless work meetings and other challenges that come with life, a nature vacation also doubles as an instant reset button for your brain that's been bubbling with thoughts. Simply staying in a place that's infused with nature, over the weekend will allow you to breathe out the stress and breathe in wellness – something that we busy bees take for granted.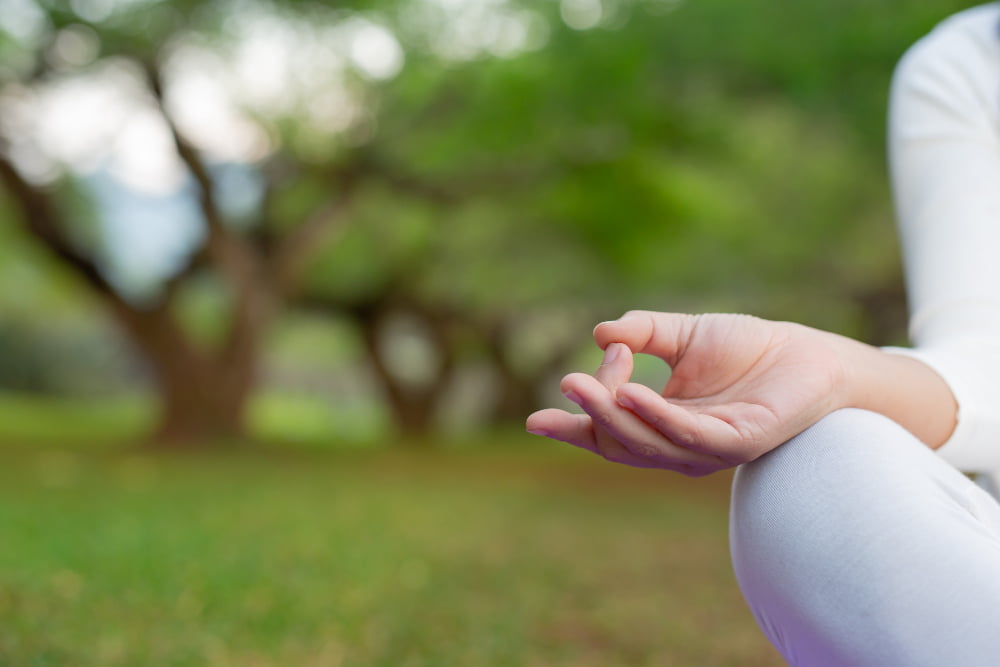 Prescription: a dose of natural wellness.
Escaping the crush of urban life with a change of scenery will leave you in awe of what the world has to offer – a sea of clouds, a brilliant sunset and the soothing twittering of birds have been scientifically proven to help clear your head and lift your mood. Most times, all you need is a good dosage of nature, for wellness! Natural light, pure air and peace will give you enough energy to keep going for weeks or even months.
While the concept of mindfulness is thrown around a lot nowadays, it isn't as difficult to practice mindfulness as people make it seem, especially when you're sitting in the warm embrace of Mother Earth. Deep inside nature, among the trees and greens, is where you need to head to if you're looking for a literal breath of fresh air.
Nature gives her gifts freely, why not take them?
Your work might give you a sense of productivity, but are you taking at least half the time to relax? Exchange your computer and phone screen for a one-on-one with nature. Are the calls from your boss leaving you overwhelmed? Go on a hike. Is your daily schedule jampacked to the tipping point? Do yourself a favour and book a scenic resort for the weekend. In today's busy routine, it is impossible to stress how important it is to set aside some time to restore your senses, especially by being outdoors.
You might be truly surprised by how well a few hours or a weekend spent immersed in greenery can boost your ability to be more in the present and focus on what needs it. While it might just seem like you're only resting and not doing anything "productive", your body and mind will thank you for the time off – with a renewed sense of purpose and clear state of mind. Disconnecting from your devices helps you connect better with yourself, to breathe and to be.
The solution to feeling blue is a little tinge of green!
When it comes to mental health, nature is synonymous with healing. Nature is a potent and powerful cure-all, with an unmatched ability to alleviate symptoms of illness and other issues – and we've got the science to back it up! If you're one to crank up audio of 'soothing nature sounds' or look at pictures of peaceful, green sceneries when you're tossing and turning in bed at night, why not take the leap and head out into the real deal?
Now, let's move on from the health benefits. Studies conducted have shown evidence that spending time immersing yourself in nature can boost creativity and memory. Getting over that sad old creative block is a walk in the park – literally! Sitting slumped over a desk or slouched on a chair isn't going to help you find the inspiration to get those creative juices flowing. Opt for a change of scenery by taking a stroll or watching the sunset in all its colourful glory, and you'll be back to feeling more exciting about your projects.
The essence of it all – a soulful journey
The bottom line? Nature travel is the best of all worlds. Whether you're an adventurer or observer, whether you're looking for a trip or just need a break, a nature trip gives you a memorable experience with maximum immersion at minimal effort, not to mention all the health benefits! Set your next vacation in the heart of nature, between the evergreen Kannan Devan Hills and Bison Valley Hills of Munnar, with SpiceTree. A unique mountain retreat, what really sets us much ahead of the league is the level of personal care and attention we offer to our esteemed guests – from garden villas to honeymoon suites and classic cottages, we've got everything you need to relax, recharge and rejuvenate.
Let's end with a quote by American naturalist and philosopher Henry David Thoreau, that we're sure will inspire your next nature adventure or retreat:
"I went to the woods because I wished to live deliberately, to front only the essential facts of life, and see if I could not learn what it had to teach, and not, when I came to die, discover that I had not lived."